Welcome to our first blog post for Sasha's Farm Fresh! We have just launched our website and we hope that you will all enjoy what we have to offer in terms of fresh, year round produce here in Wisconsin.
Our Customers
We are happy to announce our first official buying customer, the Hunt Club Restaurant of Geneva National Golf Resort in Delavan, Wisconsin. The head chef has requested our fresh, hand-picked mini heads of Adriana and Lollo Biondi for a dinner/wine tasting.
If you are interested in our produce, please feel free to contact us and we would be pleased to assist you.
Agricultural Certifications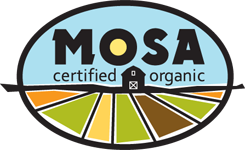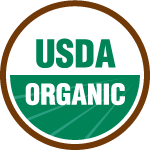 We are currently in the process of being a USDA Good Agricultural Practices (GAP) certified company. The Midwest Organic Services Association (MOSA), will be visiting our farm next week for our first inspection and review. This is just the first step towards being Certified Organic. While we will have more work to do, we are dedicated with providing fresh, healthy and secure produce.
Giving Back to the Community
Sasha's Farm Fresh believes in assisting and giving back to local communities. Since our first official harvest February 9, 2016, Sasha's Farm Fresh has donated over 400 heads of lettuce to a Wisconsin Emergency Food Assistance program and a Walworth County men's homeless shelter.
Sasha's Farm Fresh will always donate a portion of every harvest to those in need.
We are excited about our first official month of production. Meanwhile, we are always seeking suggestions from everyone who has a desire for a quality food chain resource.